About us
AWS Public Sector Partner Program
The AWS Public Sector Partner Program recognizes partners with experience in delivering solutions for government, education, and non-profit customers around the world. APN Partners can qualify for the Public Sector Partner Program by having a strong overall AWS practice and demonstrating their experience and readiness to support government, education, and/or non-profit customers.
A minority-owned technology company proudly serving the D.C. government and the wider community. We specialize in delivering high-quality tech services across various sectors, contributing to the growth and development of our city. Our commitment to excellence, community engagement, and sustainable practices sets us apart as we shape the future, together.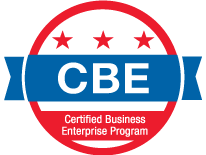 CERTIFIED BUSINESS ENTERPRISES (CBE)
Local Business Enterprise (LBE) Small Business Enterprise (SBE) Development Enterprise Zone (DZE) 
Our Services
CORE CAPABILITIES
Adoption and Migration
App & Web Design
DevOps
Staff Augmentation Services
Security and Compliance
Professional Services On-demand
CC Tech Federal leverages a vast set of contract vehicles to accommodate agency purchasing requirements. Our vetted alliance ecosystem of federal systems integrators, small businesses of all designation types, and specialized government contractors offer us ever-expanding methods for streamlining the acquisition process.
GSA Multiple Award Schedule Contract (MAS)
GSA Schedule 70
WSCA-NASPO
OMNIA Partners
 

SBA 8(a) Certified Small Disadvantaged Business,

HUBZone program
District of Columbia Certified Business Enterprise (DC CBE)
District of Columbia Supply Schedule for IT Equipment and Software (DCSS)
Authorized Web Service Vendor for United States House of Representatives (Authorized WEB Vendor for the House)
Information Technology Staff Argumentation Contractor (ITSA)
STATE GOVERNMENT
We help government agencies safely and confidently adopt end-to-end cloud solutions, increase connectivity for interagency collaboration and pivot on a dime as public needs change or new legislation is passed. 
LOCAL GOVERNMENT
Time is of the essence and budgets are always top of mind for local governments. We support thousands of U.S. municipalities to create public value while reducing costs through highly secure, modernized technology solutions that meet the demands of a digital public.
K-12
The technical and cultural challenges of remote learning and in-school safety put a premium on the right digital decisions, on budget, with a demand for both cyber and physical security.
HIGHER EDUCATION
Whether on campus or off, secure and robust connectivity is a must for the modern college or university. Each incoming class is more digitally fluent than the last, creating certain expectations for classes, learning materials, campus activities, financial resources and more to be available at the push of a button or tap on a screen.
For inquiries, please use this form and we will have the appropriate CC Tech Federal employee get back to you quickly. The more information you can provide about the type of information you are looking for, the better.
1100 15th St NW
Washington, DC 20005